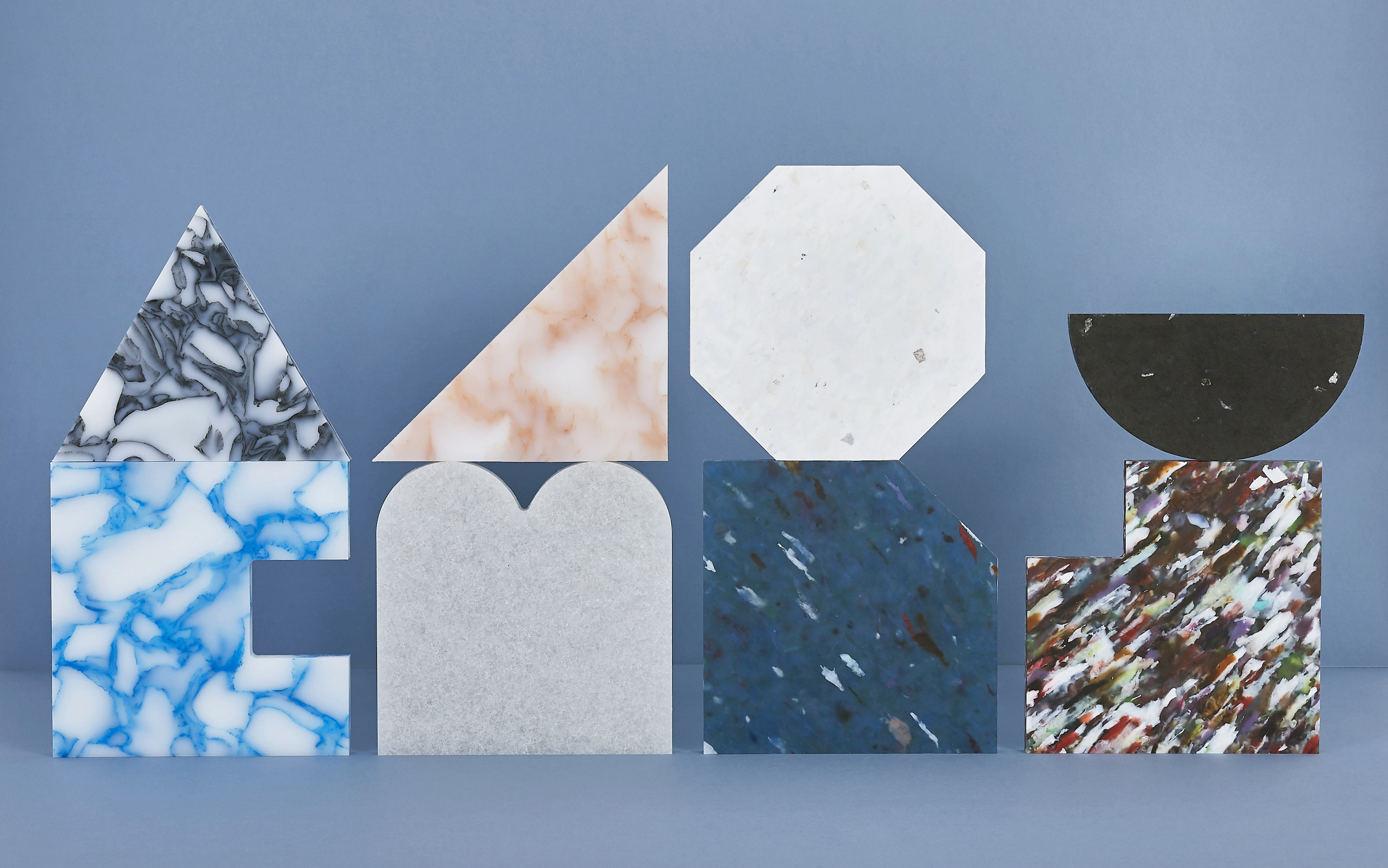 Rosalie McMillan AND Adam Fairweather

Recycled plastic
12.12.22. internet
Rosalie McMillan and Adam Fairweather are co-founders of the materials, design and manufacturing house, Smile Plastics. They have a factory in South Wales which takes plastics and other materials traditionally classed as waste and transforms them into extraordinarily eye-catching, large scale, solid surface panels. Over the years, the company has worked with the likes of Stella McCartney, Christian Dior, Paul Smith, Selfridges and the Wellcome Trust to name just a handful.

Interestingly, this is the second coming for the material. I first came across it in the mid-1990s, when it was created by the designer and educator, Jane Atfield, for her renowned RCP2 chair, a piece that is in the permanent collections of the V&A and the Crafts Council and which is currently included the Yinka Ilori show, Parables for Happiness, at the London Design Museum.

In this episode we talk about: the history of Smile Plastics; reviving the company in 2014 after it had closed four years earlier; how Adam and Rosalie started in a bomb shelter next to piles of compost; why the company was ahead of its time; the craft behind the material's process; Adam's early fascination with coffee waste; Rosalie's other career in jewellery; their live/work balance; calling the factory's machines Colin; and their ambitious plans for global growth.

---
Find out more about Smile Plastics


Examples of single-use plastic the company uses