the brands of 2022
In 2022, Material Matters showcased a curated mix of over 40 exhibitors to celebrate the importance of materials and their ability to shape our lives. The selection included global brands, makers, designers, manufacturers, and artists working in materials that ranged from recycled aluminium, clay, wood and glass to orange peel, roots and sugar.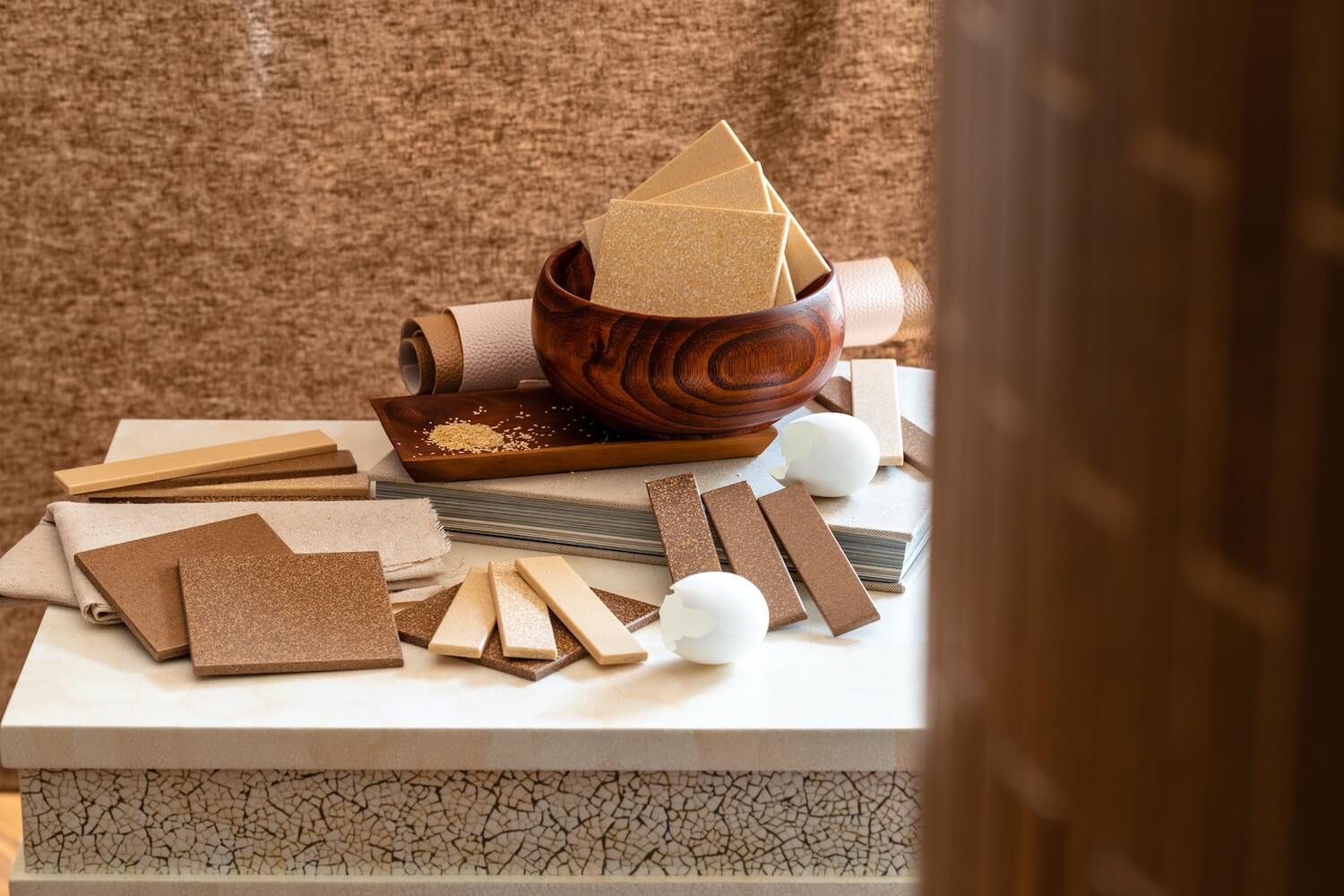 material design. room 2.3

Nature Squared is an ethical design brand founded in 2000 by Paul Hoeve and Lay Koon Tan with a mission to create truly innovative sustainable surfaces for architects, designers and consumers using abundant natural materials such as eggshell, seeds, bark and feathers.
A leader in design innovation, Nature Squared combines traditional craftsmanship with cutting-edge technology to capture the beauty of materials that are not endangered, protected or threatened, sourcing predominantly from industries such as farming and fishing, transforming what would normally be considered waste.
Website
|
Instagram
|
LinkedIn