Talks
programME

This year's talks programme at the fair will feature established names and influential emerging voices across materials, architecture and design. Talks are free to attend for registered visitors. Register here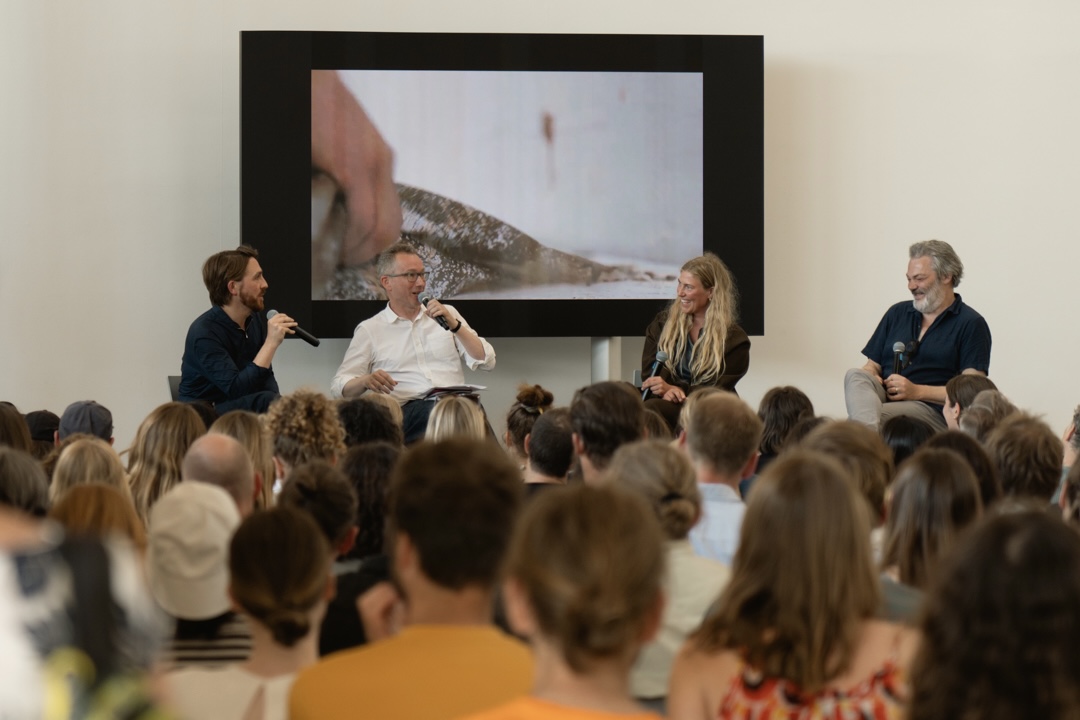 Image: a panel discussion at the Materials of Tomorrow symposium during 3daysofdesign, June 2023 chaired by Grant Gibson. Photo by Anne-Sophie Rosenvinge

19 September:

6.30pm

Material Matters Flash talks
As part of our press view and VIP evening, a fistful of Material Matters exhibitors discuss their work at the fair and talk about the importance of materials in their practice with Grant Gibson.

Speakers:

Sofia Hagen – co-founder, HagenHinderdael

Tanja Kirst

Priyanka Narula – founder, The Wicker Story

Bill Amberg – founder, Bill Amberg Studio

Jack Brandsma – Material Magic

Michael Evesque – Bert Frank
Chair: Grant Gibson
---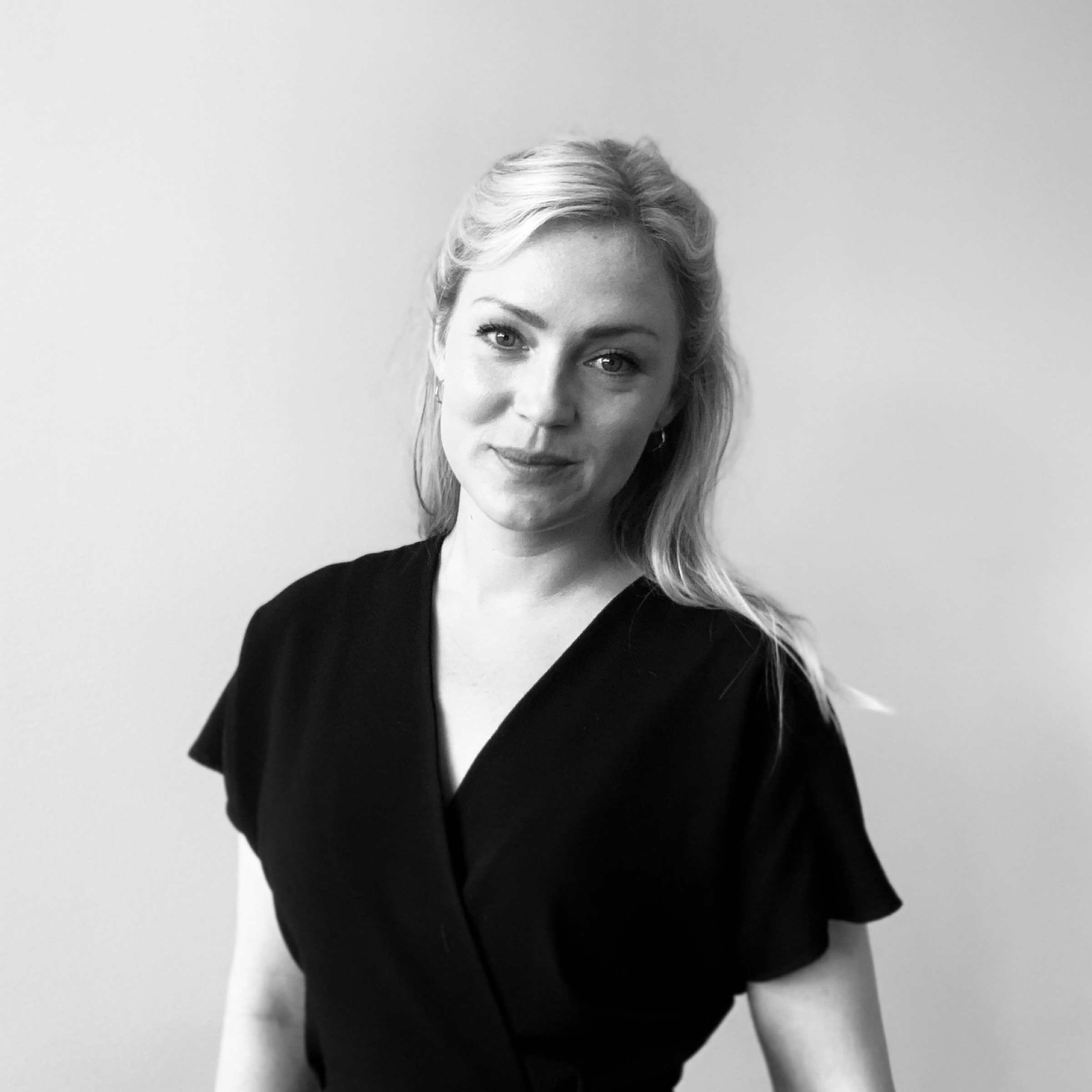 Sofia Hagen
is an interior architect, designer and co-founder of London-based studio HagenHinderdael. Sofia focuses on the creative conception of HagenHinderdael's projects, working at the intersection of sustainable design and innovative technologies to create 3D printed sculptural products and immersive installations.
Tanja Kirst
is an emerging Danish designer. Kirst's final project at the Royal Danish Academy of Fine Arts received the Denmark's National Bank's Anniversary Foundation of 1968, and she subsequently received the Talent of the Year award at the 2018 Design Awards, as well as nominations for Young Talent at the 2019 Danish Design Awards and Artisan of the Year at the 2020 Design Awards.
Priyanka Narula
founded The Wicker Story in 2018. The Studio is known for its expansive art installations, inventive fabrications, sculptures and furniture that have blazed a trial for a new design language for cane and rattan craft in India. The company's work involves the translation of digital processes for complex designing, into easy adaptability for Indian craft and material systems.
Bill Amberg
is one of the most respected names in contemporary British leathercraft. Over the last 30 years, Bill's work in architecture and interiors has grown in parallel with his iconic bag designs, of which the Rocket Bag is in the permanent collection of London's V&A and New York's Metropolitan Museum of Art. Recent projects include: Harrods, The Royal Academy of Arts and the Queen's Diamond Jubilee Galleries at Westminster Abbey.
Jack Brandsma
is a Netherlands-based designer whose most recent work involves pieces created from hemp and potato starch. He studied for a BA in interior architecture at Minerva Art Academy before going on to the Design Products course at London's Royal College of Art. He founded his design studio, Een paar ontwerpers v.o.f., with Françoise de Thouars in 2001.
MICHAEL EVESQUE is the managing director of Bert Frank, the premium British lighting brand based in London and Birmingham. Michael has extensive experience in the design sector, formerly working with luxury handcrafted furniture brands, for indoor and outdoor environments, as well as a number of other international brands. His has broad knowledge of the luxury sector and the unique challenges it faces; from crafting timeless, quality goods, while navigating the world of manufacturing to produce at scale for international markets.
20 September:

1:30pm

Radical Matter -ReThinking Materials
Materials play a pivotal role in designing and building a future in which people and planet can flourish, but how can designers and brands navigate the deep complexity within the sustainable agenda? Is designing for 'sustainability' really enough, and what exactly is 'regenerative design'?
Co-founder of FranklinTill, Caroline Till unpacks why it's time to rethink our relationship with materials, introducing some of the most exciting emerging material innovation, as well as new systems and business models that represent a shift toward regeneration and a more symbiotic relationship with nature.
Speaker: Caroline Till – co-founder, FranklinTill
---
Caroline Till
is co-founder of FranklinTill, a futures research agency working with global brands to activate design and material innovation for positive social and environmental change. Former course leader of Material Futures at Central Saint Martins, Caroline is co-author of Radical Matter: Rethinking Materials for a Sustainable Future, and guest curator of Our Time on Earth opening at the Barbican last year, and currently showing at Musée de la civilisation in Québec.
20 September:

3pm

Pearson Lloyd: Material Change

Luke Pearson and Tom Lloyd founded Pearson Lloyd in 1997, after meeting at the Royal College of Art. Since then, the studio has gone on to become one of the world's leading product design practices. Here the pair discuss their research into improving the circularity of the mass-produced products they create. The talk coincides with the studio's major installation at Material Matters.

Speakers:

Tom Lloyd – co-founder, Pearson Lloyd

Luke Pearson – co-founder, Pearson Lloyd
Chair: Debika Ray, editor Crafts
---
Tom Lloyd
is co-founder of the London design studio Pearson Lloyd. He trained in Furniture Design at Nottingham, before completing an MA in Industrial Design at the RCA in 1993. Tom founded PearsonLloyd with Luke Pearson in 1997. The studio's work focuses on design for manufacture in the fields of furniture, transport design, and the public realm and has a reputation for producing modern designs that combine aesthetic clarity with functional and technological innovation. In November 2021, Tom took up the role of Master of the Faculty of Royal Designers for Industry.
Luke Pearson
is co-founder and director of Pearson Lloyd, an award-winning product, furniture and innovation design studio, featuring clients such as Lufthansa, ThyssenKrupp, BENE, TAKT, City Of Bath, & Teknion. Alongside Tom Lloyd, Luke was awarded the distinction of Royal Designer for Industry by the Royal Society of Arts, and, subsequently, went on to be named in the top 50 designers Shaping the Future by Fast-Co Magazine in New York.
Debika Ray
is an editor, writer and consultant specialising in arts and culture, with a keen interest in the Global South, diasporic communities and social justice. She has 18 years of experience at a range of world-leading publications ranging from the Financial Times, The Guardian, the Independent and Al Jazeera, to Wallpaper, Kinfolk, Elle Decoration and Architectural Digest. She is currently the editor of Crafts, as well as head of editorial at the UK Crafts Council.
20 September:

6Pm

Zeroing in on Carbon
What are the challenges and potential of data and how can we ensure it is used effectively? What could a circular model for furniture look like and what can we learn from other industries? Oh and what even is an LCA? These and other questions will be discussed in a panel session led by Disegno, featuring The Furniture Practice, TP Bennet and Planet Mark.

Speakers:
Phil Towle – head of sustainability, The Furniture Practice
Jo Little – senior sustainable business manager, Planet Mark
Manasi Menon – sustainability coordinator, tp bennett

Chair: Oli Stratford, editor-in-chief Disegno and Design Reviewed
---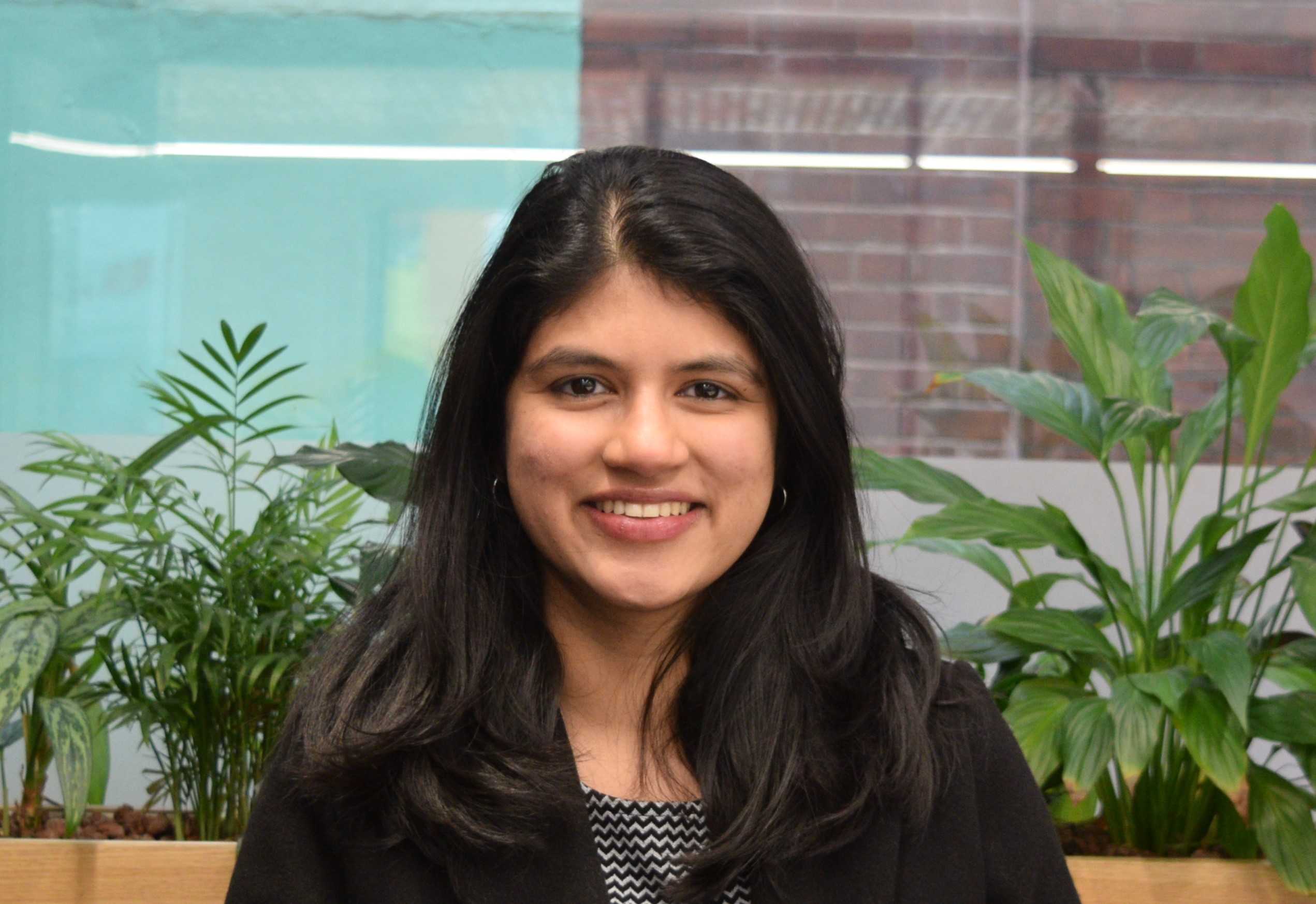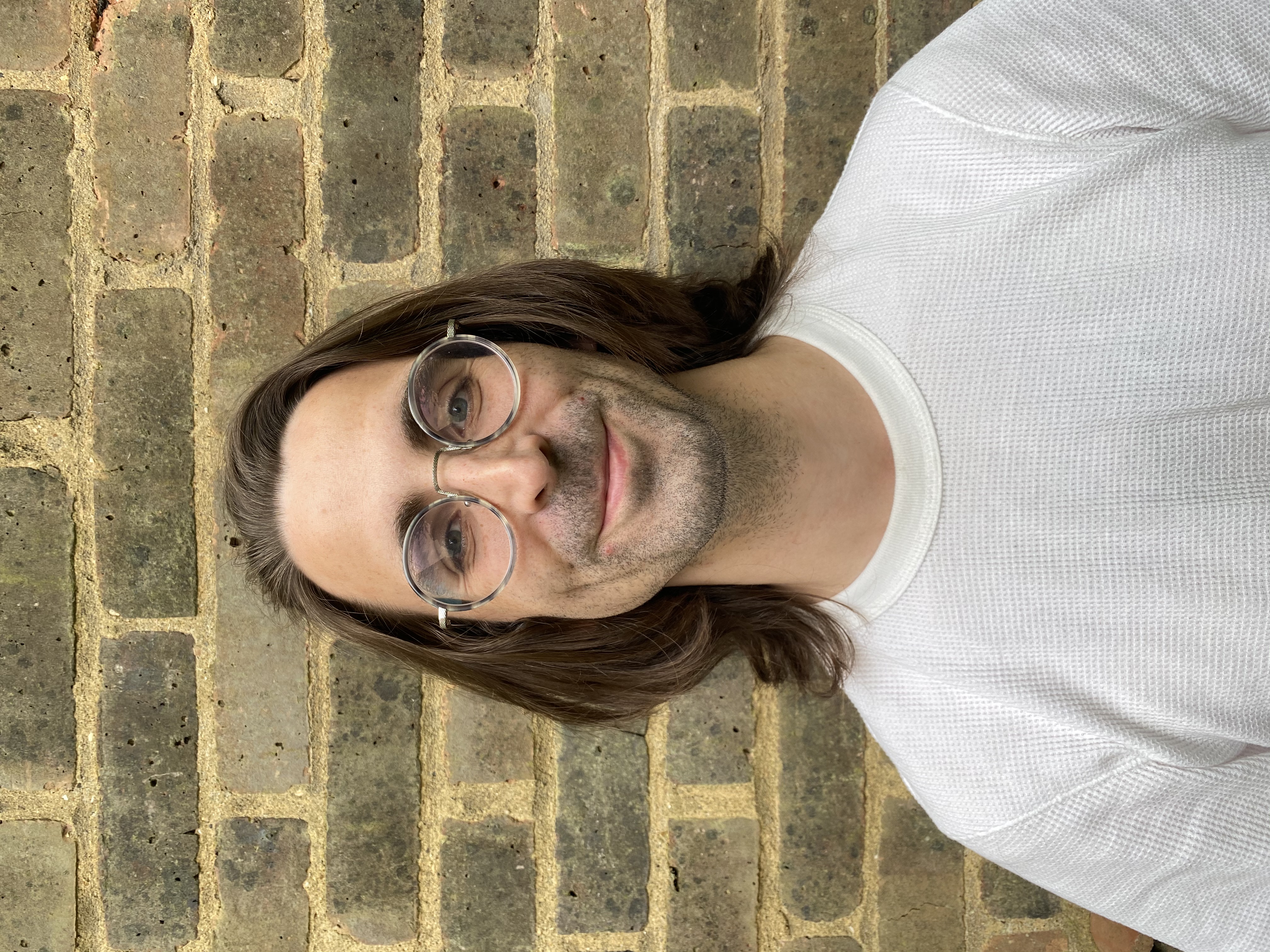 Phil Towle
, head of sustainability at The Furniture Practice is a senior professional with over 10 years of commercial furniture industry experience. Driving the development of innovative sustainable solutions as well as leading TFP's B Corp membership and Net Zero strategy, Phil works alongside The Furniture Practice's consultancy team, aligning furniture KPIs with clients' ESG goals, and fostering industry certification contributions, showcasing his commitment to sustainability excellence within TFP's extensive supplier network.
After working in the interior design and furniture industry,
Jo Little
wanted to combine her two passions of sustainability and design. With Planet Mark she now works closely with organisations to help educate businesses to understand their environmental impact and inspire sustainable decisions while maximising the commercial benefits towards a Net Zero future.
Manasi Menon
joined tp bennett after completing her Master's in Architecture and Sustainable Design. As a sustainability coordinator embedded in project teams, she is responding to the need in the industry for greater sustainability in all design and architecture projects. She is passionate about working alongside the design team to achieve better outcomes through all design stages - from the early-stage stakeholder engagement through to realising the priorities in the stage 4 design. She is enthusiastic to identify sustainable strategies in line with the client's requirements to benefit both the wellbeing of the building occupants and the environment.
Oli Stratford
is a London-based writer, and editor-in-chief of design journals Disegno and Design Reviewed. Examples of his essays, journalism and interviews may be read in publications by Phaidon Press, König Books, Gestalten, V&A Publishing and Kunsthalle Wien. He has also hosted and moderated public roundtables at the Royal Academy of Arts, the Design Museum, and the Finnish Institute in London, among other institutions.
21 September:

12pm

Aluminium workshop
Discover more about design and sustainability with Hydro. Join its workshop to get insights on sustainability, extrusion, fabrication, anodizing in recycled aluminium, plus there will be a special appearance by renowned designer Lars Beller Fjetland. It is an opportunity to engage with the world manufacturer's experts and gain extensive knowledge about the technical aspects of aluminium extrusion.

21 September:

1:30 pm

Waste not, want not
Waste is a theme that runs through the bone marrow of Material Matters. Why is it created? How can we use it? And does it really exist in the first place? In this panel discussion a number of the fair's exhibitors talk about how they use the stuff other people throw away in a range of resourceful and fascinating ways.

Speakers:

Dagmar Zvonickova Fredholm – co-founder, Novavita Design

BC Joshua

Yair Neuman

Hanson Cheng – co-founder, The Tyre Collective
Chair: Bethan Ryder, editorial director, WGSN
---
Dagmar Zvonickova Fredholm
is co-founder and director of a multidisciplinary design studio, Identity Designers, established in 2017 in London, which focuses on the relationship between the places we inhabit and our identities. In 2022 Dagmar and her business partner Ivana launched Novavita Design, a sister company to Identity Designers, which focuses on sustainable material research and development. All the materials produced by the Novavita Lab are made predominately of recycled ingredients and waste.
Blake Joshua
was born in Minneapolis USA but now works and resides in London following his MA in Design Products from the Royal College of Art. Materiality and pre-conceived narratives form the basis of his small batch furniture collections including lighting, and seating design. His work explores the concept of waste, and how it can be reinterpreted as a resource from which new forms and stories can be constructed.
Yair Neuman
is a London-based creator who explores the opportunities of sustainable design and works towards minimum environmental impact solutions in eyewear, lighting, sculpture and product design. Yair conceived eyewear brand, Wires Glasses, and, alongside his self-initiated projects, has produced work for notable brands including Samsung and LG. Among his protected inventions is DELEREX®, a new material made from repurposed spectacle lenses.
Hanson Cheng
is a London-based interdisciplinary designer and entrepreneur working across sustainability, technology and health. He is the co-founder of The Tyre Collective, a clean-tech start-up spearheading the capture and monitoring of tyre wear, accelerating the shift towards zero-emission mobility. He received his MA and MSc in Innovation Design Engineering from the Royal College of Art and Imperial College London and holds a Bachelor of Architecture from the Rhode Island School of Design. His work has won multiple international awards and been featured globally.
Bethan Ryder
is editorial director at leading global trend forecaster WGSN, where she also hosts the Create Tomorrow podcast. She has over 25 years of experience in design journalism and has held senior positions at Elle Decoration, Wallpaper* and Telegraph Luxury. Bethan has contributed to numerous titles including Sunday Times Style, Interior Design, Architonic, Evening Standard, and Hole & Corner, hosted the OKA House of Tales podcast and has written several books on bar, restaurant and club interiors.
21 September:

3pm

There are no solutions, only trade offs
'There are no solutions, there are only trade-offs; and you try to get the best trade-off you can get, that's all you can hope for.' Does Thomas Sowell's (in)famously downbeat dictum about the harsh reality of economics and existence describe a permanent condition for sustainable design? Are the materials and processes we use merely less bad than their alternatives? Or can we hope to achieve something that is genuinely better or even just neutral?

Speakers:
Joanna Knight – co-founder, Sustainable Design Collective

Colin Macgadie – CEO, Hubl

Christian Lodgaard – chief design officer and senior vice president, Flokk Design

Trille Vig – global account director, Mater

Harsha Kotak – founder, Women in Office Design

Chair: Mick Jordan, editor, Works
---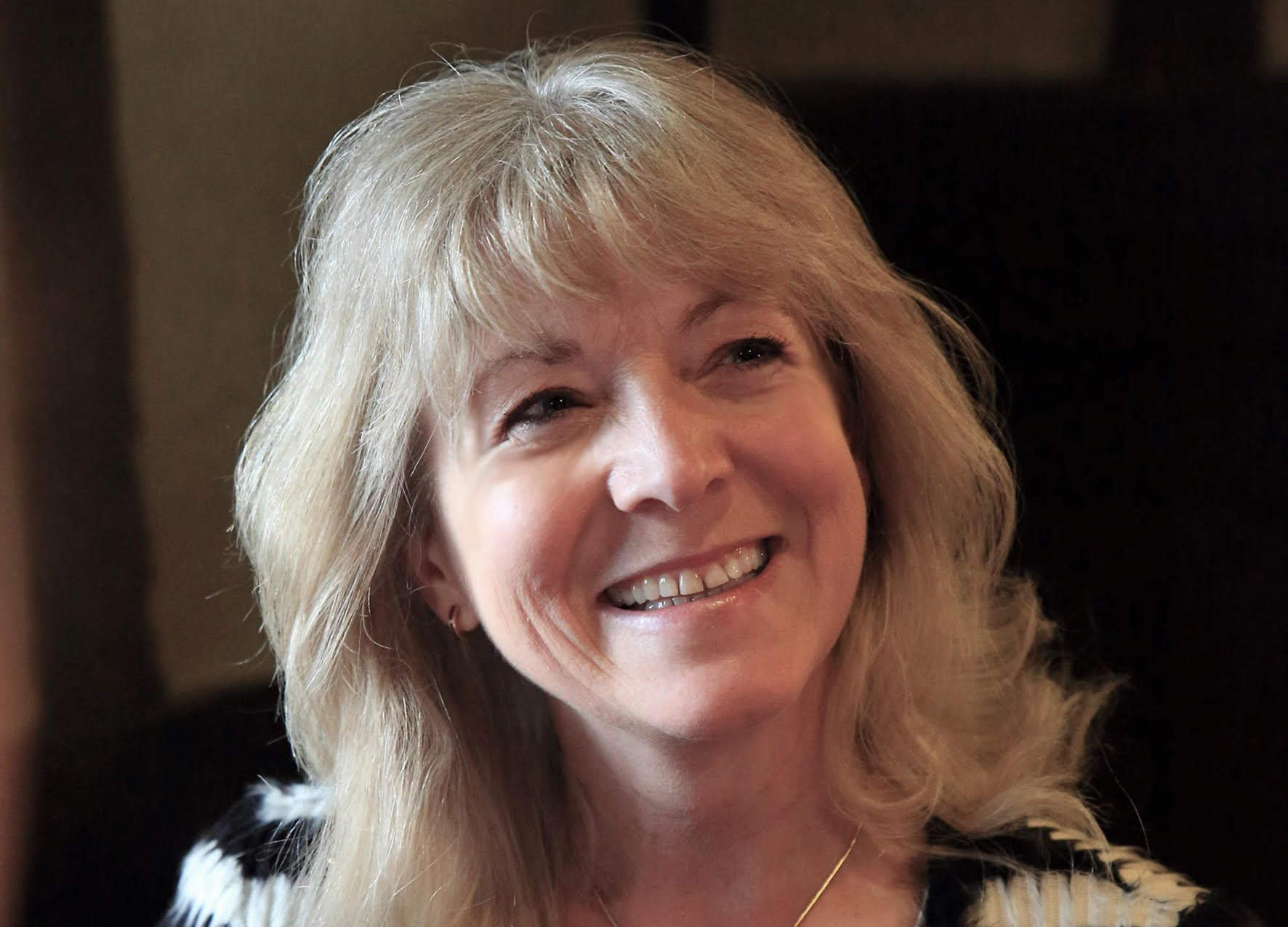 Joanna Knight
has over 35 years in the office and contract furniture sector. In 2001, she was a founder director of a company focussed on furniture lifecycle management and now works as an independent sustainability consultant. She is co-founder of the Sustainable Design Collective, a non-executive director at FIRA, advisory committee member at FISP and The Furniture Makers' Company. Joanna is a regular writer for IN magazine and Workplace Insight.
Colin Macgadie
is CEO of Hubl, which has a portfolio of brands including The Collective, Deka and Re.Wrap. His career has spanned over 20 years, during which time he has been chief creative officer at BDG architecture + design. He recently contributed to Office Shock – creating better futures for working and living. Along with USM, he set the brief and context for a new way of thinking about work in the future.
Christian Lodgaard
is chief design officer and senior vice president for Flokk Design, responsible for design, engineering, brand strategies and sustainability across all brands of the group. His background is from design engineering in which he spent 10 years in the automotive industry before moving to furniture and to Flokk in 2007. Responsible industry and sustainable design have been a red thread throughout his career, making him a frequent panelist and speaker.
Trille Vig
joined Mater as global account director in September 2022 from the previous position of project director at Holmris B8 Designbrokers Hospitality. Trille primarily focuses on supporting Mater's waste-to-furniture circle, where companies' own waste can be turned into beautiful design furniture and sent back to them.
HARSHA KOTAK, founder of Women in Office Design and the Sustainable Design Collective, is an international interior designer and a workplace consultant. She has worked in the workplace design industry for over 20 years and has practiced in the US, India and the UK.
Harsha is a workplace projects consultant with K2 Space in London and is responsible for helping their global clients from the finance, tech & media sector.
WOD (Women in Office Design) is a global networking group for women in the workplace design industry, with chapters in the UK, US, India and Europe.
Mick Jordan
started his journalistic career as a sports reporter before working at FX Magazine. He then joined Henry Pugh as founding editor of Mix Interiors, where he helped establish events such as Mixology and Clerkenwell Design Week. After more than 20 years and 200 issues of Mix, Mick joined up with friends Mark Eltringham and Ben Capper to launch Works – the workplace design magazine.
22 SeptembeR:

1.30pm

Scaling up – biomaterials meet aI
Scaleability is a word that constantly crops up when it comes to new materials. How do cutting edge materials find their way into mainstream industry? Or are they destined to be used by smaller practitioners or for one-off projects? Can technology help and what might the role of AI be in our new material world?

Speakers:

Asli Dirik – research assistant, Silklab

Nancy Diniz – co-founder, bioMATTERS

Liz Corbin – director, Fraqter

Loulou van Ravensteijn – founder, ChangeAutomation

Chair: Samta Nadeem, curatorial director Stir
---
Aslı Dirik
is a research assistant at Silklab, focusing on developing silk-based interactive biological interfaces for women's healthcare and investigating further the adaptations of high technologies to user-focused and innovative products with an interdisciplinary approach. She studied Product and Industrial Design at Central Saint Martins and during this time, she worked as a product development assistant at Ferah Textiles, which inspired her to develop smart textile products using chemically sensing fabrics to help individuals detect and heal women's health-related problems for her thesis project.
Nancy Diniz
is a registered architect and educator. She is co-founder of bioMATTERS, a design studio focusing on 3D printed and robotically manufactured biomaterials. Her practice lies in the intersection of computational design and biological systems. Nancy is course leader of the Masters in Biodesign at Central Saint Martins UAL. She has exhibited and curated symposia and exhibitions on the topics of living materials and grown design, bio and digital fabrication, data driven design, interactive design and VR/AR. She is the recipient of numerous grants and fellowships and co-edited the book Data, Matter, Design: Strategies in Computational Design (Routledge 2020).
Liz Corbin
is co-CEO and founder of Materiom. Liz is a systems thinking and circular design professional with an MA from University College London (UK). Her professional background encompasses commercial practice, academic research, teaching, and strategic advisory. Her expertise lies within materials engineering, product design, environmental monitoring, sustainability, and systems thinking. Prior to Materiom, Liz was the Managing Director of Metabolic Institute (NL) and led the Exploring Emergent Futures MA program within the Product Design Dept at the Royal College of Art (UK). Alongside Materiom, she is a lecturer at the Institute for Advanced Architecture of Catalonia (ESP).
LOULOU VAN RAVENSTEIJN is the director of Fraqter. She has developed a profound understanding of technology and AI through her trailblazing work in business development and strategy roles at renowned Artificial Intelligence startups in London, Gent, and Amsterdam.
She founded her consultancy firm in 2017, to guide organisations in adopting data-driven approaches. By leveraging narrow AI (including machine and deep learning) to tackle real-world issues, implementing MLops for industry-scale AI integration, and emphasising data governance and data management, Loulou empowers clients to evolve into data-driven organisations that prioritise growth and compliance.
With an interdisciplinary background that equips her keen perspective on creative cultures,
Samta Nadeem
leads content curation and curatorial programming at STIR. A curator, lighting designer, creative director, and critical thinker, she is passionate about engaging with issues of social and environmental justice through design and discourse. Samta has an MA in Curating Contemporary Design and freelances with institutions such as the Design Museum London.
22 September:

3pm

Wood: How to Retrofit and reimagine
Our buildings need to live longer and be able to suit a variety of uses across their lifespan. To make this happen, they need to be able to be transformed. As a low-carbon, lightweight and easily manufactured material, timber is increasingly being turned to as homeowners and developers seek to build and add value to their homes and offices.

Speakers:

Kelly Harrison – director, Whitby Wood

Andy Heyne – director, Heyne Tillett Steel

Brigitte Clements – founder and managing director, LOKI Architecture and Development

Chair: David Hopkins, CEO of Timber Development UK
---
Kelly Harrison
is director of Whitby Wood. She is a leader in the industry's move to sustainable construction and is experienced in the design of timber and hybrid structures, refurbishment and retrofitting, adaptations, extensions, and basements, and working in heritage contexts. Kelly has worked on several large refurbishments and extensions of commercial assets with projects including: the expansion of the Old Gramophone Works in Kensal Rise, transformed from a three-storey factory to a six-storey commercial building using a glulam/CLT frame; and Grade II-listed building work in Bedford Street involving the commercial refurbishment/vertical extension of a 1950s building with Buckley Grey Yeoman Architects.
Andy Heyne
is a director at Heyne Tillett Steel and a structural engineer with over 25 years of experience delivering award-winning projects. Andy has championed modern methods of construction throughout his career, promoting the use of engineered timber since 2000 and working alongside some of the UK's leading architects on the delivery of complex and highly sustainable timber buildings. He leads HTS's Timber Focus Group, which undertakes research and technical investigation into low-carbon timber construction, and contributes to leading industry events.
Brigitte Clements
is an architect and developer based in London. After several years working in practice and research institutes in Switzerland, she founded LOKI Architecture and Development with the ambition to work with impact-driven investors to build beautiful buildings with the highest standards of sustainability underpinning the projects. She holds an MSc in Advanced Environmental and Energy Studies from UEL, and an MSc from ETH Zürich. Brigitte's expertise includes building physics, integrated design and material science. Aside from her professional practice, she is the Strategic Lead of the Architects Climate Action Network (ACAN), and is teaching in the ETS department at the AA this year.
A passionate campaigner for the decarbonisation of construction and the built environment for over 20 years,
David Hopkins
speaks on behalf of the £10bn UK Timber industry as head of Timber Development UK. David is a former environment journalist and has worked for the Times, The Guardian, Independent and BBC, as well as editing a number of trade & industry titles focused on utility and environmental markets. His first paid editorial work was writing bad jokes for Roy Hudd's News Huddlines on Radio 4. Alongside his duties with Timber Development UK, David sits on the Government's Timber in Construction Working Group, is a director of the Confederation of Timber Industries, and is a former board member of the Timber Research and Development Association (TRADA).
23 september:

1.30pm

Material Matters Live: Michael Young
In this live version of the successful Material Matters podcast, host Grant Gibson chats to one of the world's leading product designers, Michael Young, who over the years has designed everything from furniture to the revamped Moke, via suitcases, speakers and a bicycle.
Speaker: Michael Young
Chair: Grant Gibson
---
Michael Young
set up his own studio in 1993, with the aim of providing exclusive, quality design services across an eclectic range of markets, from interiors to technology, He became known in the industry as a sophisticated minimalist acclaimed for his elegant, pared-down aesthetic design, which was in direct opposition to the elaborate style dominating London at the time. After nearly a decade working across the UK and Iceland, Michael was enticed to Asia by his passion for pioneering technology, and in 2006 set up a studio in Hong Kong. Today Michael Young Studio is considered to be one of the most exciting and formidable design companies operating in Asia. Over the years clients have included KEF, Coalesse, Moke, Innermost and a panoply of others.
23 September:

3pm

negroni talk:
Meanwhile…Materials? Progressive ingredients in a regressive industry



The Negroni talks, hosted by fourthspace, return to Material Matters to stir up the architecture pot once more… From rammed earth to rammed stone, timber, straw and hemp, there is clearly a huge appetite for a return to natural materials. But the industry is still dominated by the big three materials of the 20th century: glass, concrete and steel. Can we shake off these carbon-intensive building blocks or do we need to look at hybridisation and new forms?

The debate on building materials can be polarising in the extreme, but it's high time we made some concrete plans for more intelligent design and construction. Or perhaps we just can't see the wood for the trees… Come and enjoy a Negroni with your discussion. It's the perfect way to round off Material Matters.


Speakers:

Joe Giddings – UK networks lead, Built by Nature

Elaine Toogood – director, Architecture and Sustainable Design, The Concrete Centre
Bola Ogunmefun – director, Tisserin Engineers
Paul Duggan – senior structural engineer, Elliott Wood


Chair: Vanessa Norwood, curator and cultural strategist
---
Joe Giddings
is UK networks lead at Built by Nature, a grant-making fund and network with a mission to increase the use of biobased materials in construction. Joe coordinates Built by Nature's network of developers, architects, engineers and insurers, collectively driving the transformation of the industry towards greater uptake of timber and other biobased construction. Previously project director of the ASBP's Timber Accelerator Hub, Joe is an architect, recently held a post as associate lecturer in architecture at Oxford Brookes University and was a co-founding member of the Architects Climate Action Network.
Elaine Toogood
is director, architecture and sustainable design at The Concrete Centre. She provides architectural advice and technical guidance primarily related to the specification, design and use of concrete for sustainable construction. She is joint chair for the UK concrete industry's circular economy task group, and special advisor to UK Concrete. Elaine has over 25 years experience as a qualified architect, mostly within private practice and is co-editor of Concrete Quarterly magazine.
BOLA OGUNMEFUN is a chartered structural engineer (MIStructE) with over 17 years design and management experience within the construction industry. He is the director of Tisserin Engineers, a structural and civil engineering practice with a focus on low carbon, sustainable structures. Bola is a lecturer at the Architectural Association, delivering a course on Timber and Hybrid Structures, and has lectured at UCL, Royal College of Art and University Arts London teaching both engineering and architectural students.
PAUL DUGGAN is a senior structural engineer at Elliott Wood. He has a plethora of experience working on different structural forms and materials, ranging from sculptures to skyscrapers, glass to timber. Paul is currently involved in transforming several Grade II listed buildings and is committed to a pragmatic and holistic approach to design, construction and sustainability.
Vanessa Norwood
is a curator and cultural strategist. She has shaped public and professional discourse on architecture through critically acclaimed exhibitions in London, nationally and abroad. As head of exhibitions at the Architectural Association School, London (2001 to 2017) she established a globally recognised programme including major urban installations. Creative Director of the Building Centre, London (2018 to 2022) Vanessa put in place a cultural strategy that showcased the vital role the built environment plays in shaping our future. Her work focuses on the importance of materials in building a more sustainable and equitable world.