the brands of 2023
In 2023, Material Matters will showcase a curated mix of exhibitors to celebrate the importance of materials and their ability to shape our lives. The selection included global brands, makers, designers, manufacturers, and artists working in materials that ranged from recycled aluminium, clay, wood and glass to orange peel, roots and sugar.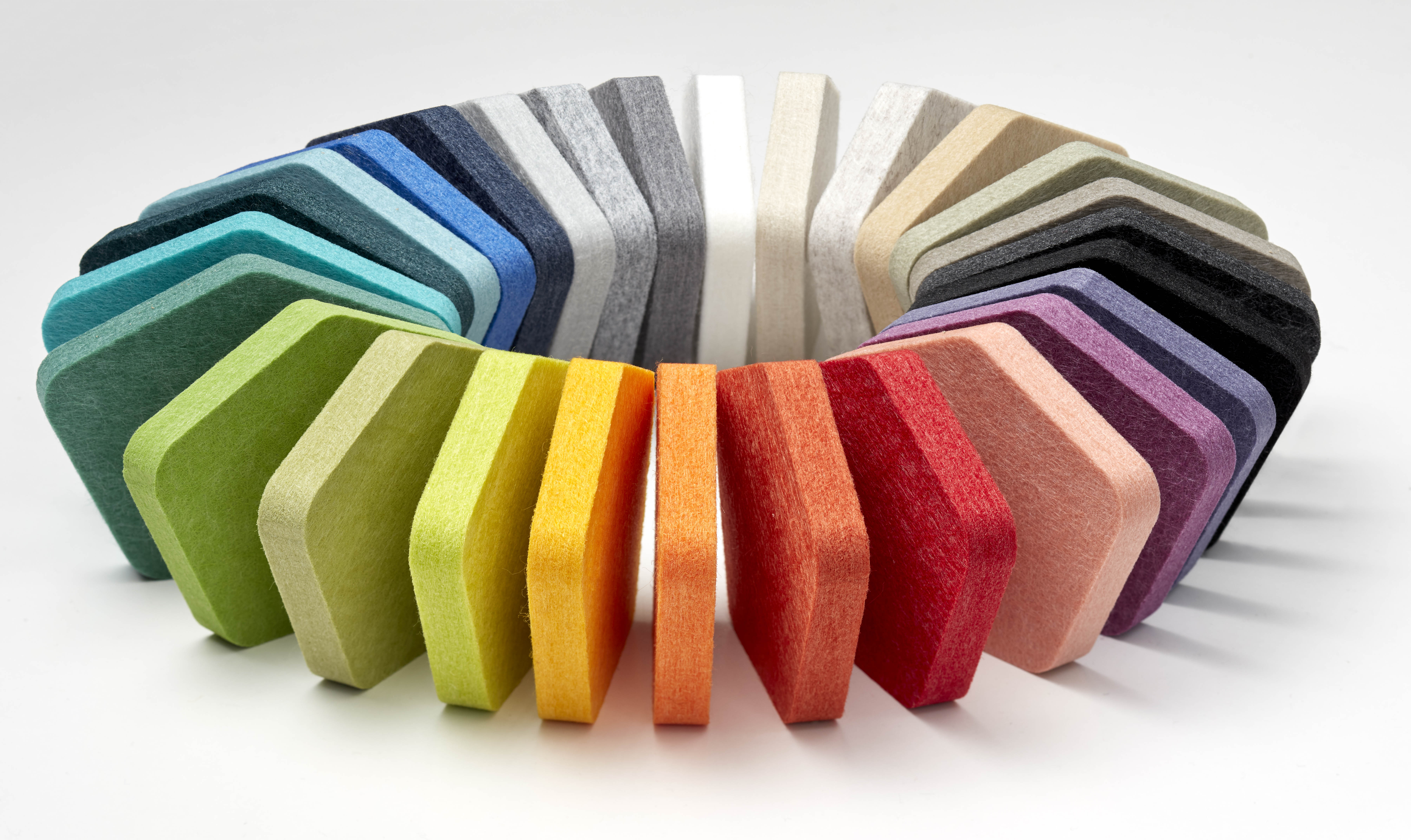 Founded in 2014, The Collective designs and manufactures sustainable acoustic solutions for the workplace, education and hospitality sectors. Every business decision at The Collective is led by its environmental impact, with all products made locally in the UK using the optimum sustainable manufacturing techniques.
Working with MCM Design Consultancy, it presents
Metamorphosis
at Material Matters 2023. Inspired by an organism's transformation process to become a new physical form, this unique acoustic installation in the exhibition's Talks Space is made solely from waste EchoPanel® PET offcuts.
A presentation that upcycles disused material from manufacturing to create change, transformation and new life. Not only change in colour, texture and form but also in ideas, perspectives and how we use waste materials. The installation represents new ideas and new material usage, with each element connected to evolve as one entity. The intersecting layers symbolise ripples of impact and change, moving from one form to another in a butterfly effect. The design uses layers and colours together to blend into one another from different positions in the room, offering different colours, different forms and a different perspective to each person.
The Collective is the lead acoustic partner at Material Matters 2023 and the UK exclusive distributor of Woven Image. EchoPanel® by Woven Image is the core PET material used within The Collective product portfolio and the pioneer of PET acoustic material.
Website
|
Instagram
|
Linkedin