2022
programME

In 2022, Material Matters showcased a curated mix of over 40 exhibitors covering a spectrum of interests, materials and techniques. The selection included global brands, makers, designers, manufacturers, and artists working in materials that ranged from recycled aluminium, clay, wood and glass to orange peel, roots and sugar.

See the full list of 2022 exhibitors

The accompanying talks programme featured some of the most provocative names in architecture, design and craft, including LAYER founder Benjamin Hubert, Bethan Laura Wood, Nigel Coates, Adam Nathaniel Furman, curator and future researcher Caroline Till, Naomi Cleaver, Ella Doran, glass artist Christopher Day, and Michael Marriott.

Outlines for the 2022 talks are below.


Wednesday | Thursday | Friday | Saturday | Sunday
INSIDE NORWAY PRESENTS: ECOSYSTEMS OF DESIGN
Speakers: Pål Eid-Hviding, marketing manager, Fora Form; Hilde H Kallevig, vice president brand and marketing, Norsk Hydro; Thor-Anders Lundh Håkestad, CEO, Lundhs; Marius Myking, director of product design, Snøhetta
Introduction by Egil Sundet, director, Norwegian Design Industry Association
Chair: Grant Gibson, co-founder, Material Matters
What makes Norwegian design so special? How will the UK's relationship change with Norway after Brexit? And how are the nation's designers and manufacturers working to alleviate the climate crisis? These are just a few of the issues that will be discussed by an esteemed panel of Norwegian designers and manufacturers.
*Please note this talk is by invitation only
Pål Eid-Hviding is head of marketing at Fora Form, the 93 year old contract furniture manufacturer from the west coast of Norway that has won more design awards than any other company in the country, regardless of industry. Fora Form makes furniture created by Norwegian designers and is fascinated by the spaces where people meet.
Hilde Haugen Kallevig is vice president, brand and marketing of the aluminium and renewable energy company Hydro. She has more than 20 years experience working in the communication and marketing industry, but has fallen in love with aluminium since entering the industrial world in 2015. She has worked to educate the public and the market that it matters how and where aluminium is produced, through differentiating aluminium based on its footprint.
Lundhs is a family owned company, and the largest producer of natural stone in Northern Europe. Thor-Anders Lundh Håkestad is the CEO, continuing the proud quarrying traditions with a passion for innovation, quality and precision that started with the founder Thor Lundh, back in 1962. He holds several board positions within various industries including; The Norwegian Mineral Industry Trade Association and Lett-Tak (building industry).
As Director of Product Design at Snøhetta, Marius Myking applies his insights and industry experience to guide creative teams to translate Snøhetta's visions into tangible projects. His focus is to connect the dots between technology, industry, and markets, and to apply Snøhetta's unique resources, insights and capabilities across studios and disciplines. Projects have received multiple awards including several Red Dot Awards, and lately the Dezeen Sustainability Award 2021.
LIFE IN PLASTIC...
Speakers: Vlasta Kubušová, co-founder, crafting plastics! studio; Håkan Nordin, head of sustainability, Bolon; Emily Skinner, CEM and project manager, Smile Plastics
Chair: Riya Patel
Plastic has a bad reputation but a new generation of designers and manufacturers are discovering its potential. Is it time we re-think the material? And are there viable alternatives?
Vlasta Kubušová is a material designer, researcher and co-founder of crafting plastics! studio. Following her collaborative master thesis, she co-founded
crafting plastics! studio
(cp!s), an award-winning multidisciplinary material design studio, with Miroslav Král. Their pursuit is to transform perishable materials into value-added products, by employing high and low technology. They define the entire material's cycle, from unrefined matter to final product until its decomposition in natural C02, water and nutrients.
Håkan Nordin, head of sustainability at BOLON, has been working professionally within the sustainability industry since 1984, garnering great insight into climate issues. He has held roles as campaign manager and board member at Greenpeace Sweden and policy adviser for Greenpeace International, as well as expert roles in various delegations and committees for the Swedish government, and as adviser to several companies, such as H&M and Ikea.
Emily Skinner has over 14 years' experience in material development for both the sustainable fashion and interiors markets. She has managed innovative and critical materials research and production projects internationally, from the V&A to Borås University, Sweden and is a technical Smart Textiles and materials research analyst for the circular economy promoting emotional durability. Diverse creative industries experience encompasses surface designer, theoretical art and design lecturer, to curator.
Riya Patel is a London-based writer and curator with ten years' experience in architecture and design. Until 2019 she was curator at The Aram Gallery, an independent platform for new and experimental design. She was formerly the senior editor at Icon magazine, and writes regularly for FRAME, Design Anthology, and Disegno. She started her career at The Architectural Review and Architects' Journal and holds a Masters degree in architecture.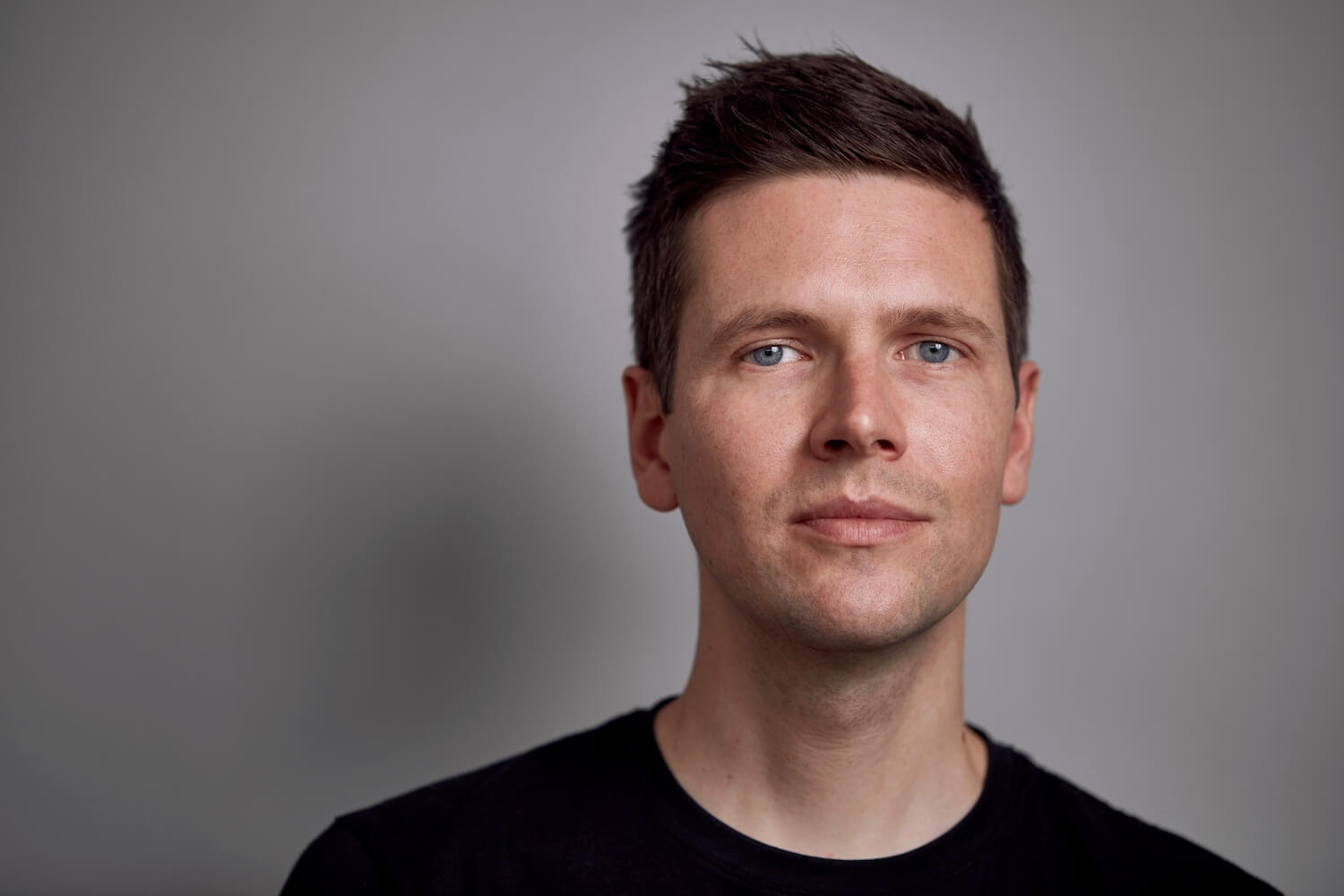 BENJAMIN HUBERT IN CONVERSATION
Speakers: Benjamin Hubert, founder, LAYER; Max Fraser, design writer, curator and consultant
Chair: Riya Patel
Benjamin Hubert, one of the world's most highly regarded product designers, talks to Max Fraser about the new monograph, LAYER, on which they collaborated. The book, published by Phaidon, traces Benjamin's journey from graduate designer to establishing and, subsequently, expanding his own studio and offers a candid, insightful account of how to succeed in the design industry.


Benjamin Hubert is an award-winning British design entrepreneur, and founder of creative agency, LAYER. LAYER is focused on experience-driven design for both the physical and digital worlds. Led by Benjamin and a growing creative team, LAYER is partnering with forward-thinking brands – including Nike, Google, Bang and Olufsen, Samsung, Braun, Fritz Hansen and Vitra– to create products that will help define the way we live, work and communicate in the future, from A.I to smart wearables and furniture systems, to the next generation of media devices and mobile communication tools.
Max Fraser is a design writer, curator and consultant. He is the author of several books, most recently monographs about Luca Nichetto and Benjamin Hubert, both published by Phaidon. He writes for publications across the world and consults internationally for public and private bodies.
Riya Patel is a London-based writer and curator with ten years' experience in architecture and design. Until 2019 she was curator at The Aram Gallery, an independent platform for new and experimental design. She was formerly the senior editor at Icon magazine, and writes regularly for FRAME, Design Anthology, and Disegno. She started her career at The Architectural Review and Architects' Journal and holds a Masters degree in architecture.
THE FURNITURE PRACTICE PRESENTS: MATERIALS TRANSITION - WHAT WE NEED TO REACH NET ZERO
Speakers: Lucy Bagshaw, associate director and sustainable designer, TP Bennett; Katie-May Boyd, CMF Strategist, Seymourpowell; Phil Towle, commercial and sustainability manager, The Furniture Practice
Chair: Francesca Perry
Attitudes towards sustainability among consumers have shifted dramatically. To stand any chance of reaching Net Zero, the furniture industry will need to consider a materials transition – implementing lower-impact ways to develop products and joining the circular economy. But how does it go about this? How does it create the necessary transparency and implement real change? An expert panel explains.
Lucy Bagshaw is an associate director at TP Bennett with a breadth of experience across the residential and workplace sectors, both locally and internationally. As a key member of TP Bennett's sustainability team, Lucy implements sustainability strategies within interiors projects as well as for the business more broadly. She is the internal lead on responsible sourcing of materials and TP Bennett's in-house materials database, and is currently co-writing the sections on Circular Economy and Responsible Sourcing for the upcoming BCO Fit-out Guide.
Katie May Boyd is an interdisciplinary designer specialising in colour, material and finish with expertise in sustainable and recycled materials. With a background in costume from the London College of Fashion and an MA in Material Futures at Central Saint Martins, Katie has worked across a wide range of creative studios and practices. She joined seymourpowell in 2019 as CMF strategist, working across consumer electronics, bringing products to life from conception to market delivery, as well as developing the sustainable material library.
Phil Towle is the global supply chain and sustainability lead at The Furniture Practice. His work has seen him develop and implement auditing and robust due diligence across a global supply chain of over 400 manufacturers. Phil is also responsible for delivering TFP's B Corp, FSC and PlanetMark accreditations, as well as working within wider project teams on the completion of WELL, BREEAM and LEED superlative projects.
Francesca Perry is a London-based journalist and editor covering design, cities and culture for Financial Times, The Economist, BBC and others. She is the former editor of ICON magazine, and has worked at The Guardian and Blueprint.
THE HYDRO PROFILE ACADEMY
Host: Hydro Aluminium UK

The Hydro Profile Academy is an interactive training event exploring the benefits of aluminium in design and manufacturing. The training session is your opportunity to develop your understanding of benefits, applications and properties of aluminium in architecture, design and manufacturing.

Aimed at architects, designers and specifiers, the session is tailored to exchange knowledge and experience from Hydro's internal know how, and covers:
- Extrusion process and alloy choice
- Sustainability & Hydro offerings
- Fabrication services & automotive components
- Primary metals and the road to net zero aluminium
- Anodising and surface treatments

The Hydro Profile Academy is an interactive version of the Hydro Design Manual and is one part of Hydro's presence at Material Matters 2022.

The Hydro Profile Academy takes place in Room 7, on the second floor.

*Please note this session requires separate registration. Confirm your interest here.
MATERIAL FUTURES
Speakers: Sofia Hagen, co-founder, HagenHinderdael; Lay Koon Tan, co-founder Nature Squared; Caroline Till, co-founder FranklinTill; Andrew Waugh, co-founder Waugh Thistleton Architects
Chair: Bethan Ryder, executive editorial director, WGSN
How will materials – the way we consume them and the manner in which they are disposed (or re-used) – shape our lives in the coming decades. Our panel sets out to show us the way.
Sofia Hagen is an interior architect, designer and co-founder of studio HagenHinderdael based in central London. Sofia focuses on the creative conception of HagenHinderdael's products and interactive installations. While launching HagenHinderdael, Sofia practiced as a senior design lead at Heatherwick Studio, focusing on the interior and product design for international retail and hospitality projects. Concurrently, she developed expertise on immersive installations in her role as a 3D experience designer for Bompas and Parr.
Lay Koon Tan created surface company, Natured Squared, with Paul Hoeve in 2000. The pair aimed to foster a holistic approach to sustainability: enhancing livelihoods in emerging countries, preserving heritage skills, and encouraging stewardship of natural resources and local communities. The company currently employs a 200 strong workforce of artisans, engineers, materiologists and project managers, a large part of whom are based in the Philippines.
Caroline Till is co-founder of FranklinTill, a futures research agency working with brands and organisations to explore material innovation for positive social and environmental change. Previously directing the Material Futures course at Central Saint Martins college of Art & Design, Caroline's expertise is routed in sustainable design practices. She is currently Editor of Viewpoint Colour magazine and guest curator of the exhibition
Our Time on Earth
at the Barbican.
Andrew Waugh is a founding director of Waugh Thistleton Architects, a practice dedicated to delivering beautiful buildings and places that acknowledge their effect on the environment. He is a world-renowned spokesperson for low impact architecture and innovative construction, and lobbies and lectures internationally, communicating the urgent need for change to mitigate the climate crisis.
Bethan Ryder has written about design, craft and interiors for over 20 years, contributing to titles including Observer Design, Wallpaper*, Elle Decoration, House & Garden, Interior Design (US), Telegraph Luxury, Hole & Corner, Sleeper and Sunday Times Style. She is currently Executive Editorial Director of leading global trend forecaster WGSN, where she oversees public-facing content from white papers to the WGSN Create Tomorrow podcast.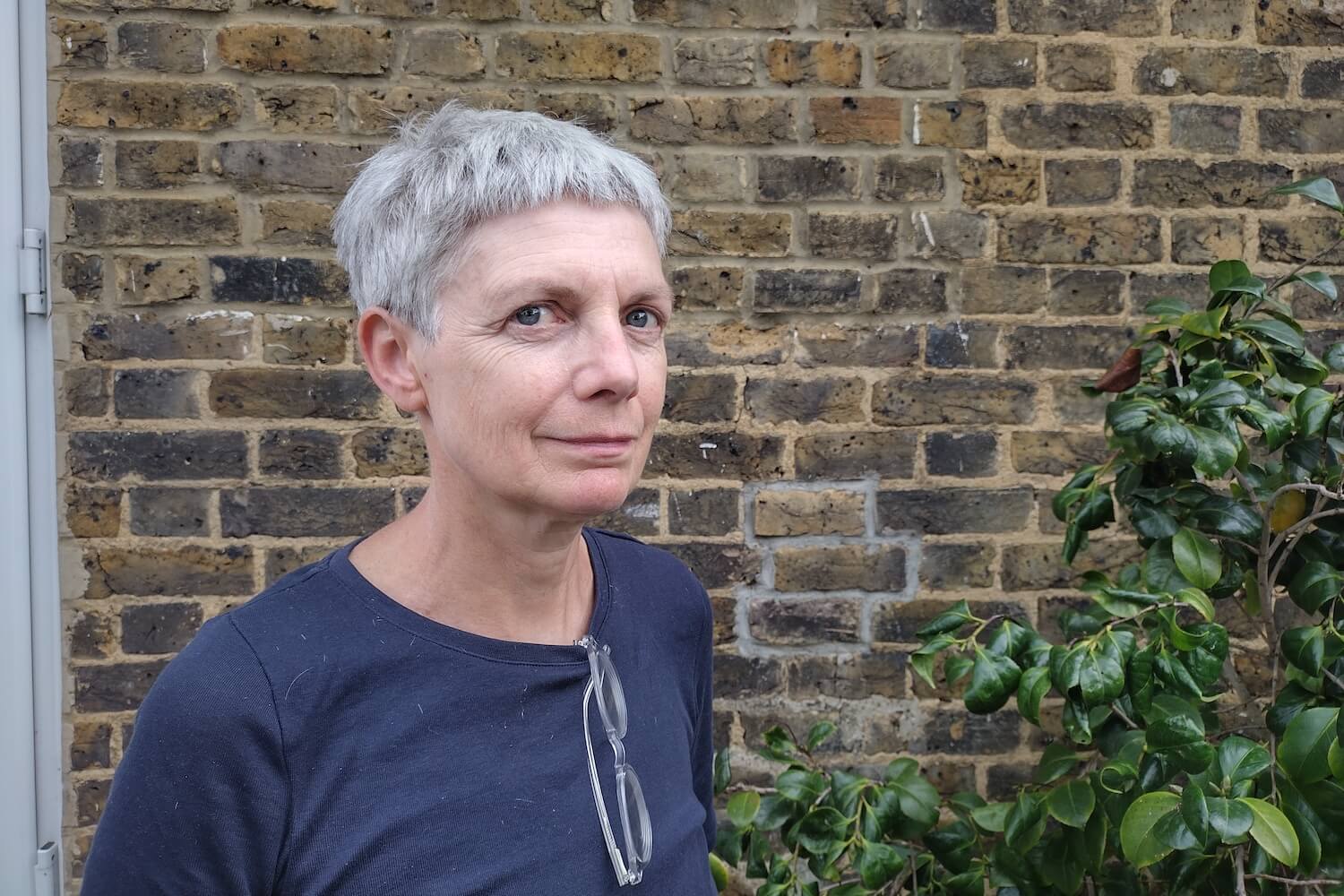 NEGRONI TALKS PRESENTS: BY THE SEAT OF THEIR PANTS
Speakers: Naomi Cleaver, designer, author and broadcaster; Nigel Coates, architect and designer; Adam Nathan Furman, artist and designer
Chair: Clare Dowdy
Why do architects think they can dip their toes into furniture design? And, perhaps more interestingly, why do product designers think they can have a pop at architecture? Come along, enjoy a glass of Negroni with the Negroni Talks team on a Friday afternoon and find out.
Naomi Cleaver is an award-winning designer, author and broadcaster. Renowned for repositioning student accommodation, Naomi is now 'leading the charge' in 'build to rent', recently completing three major schemes for Moda Living. Currently Naomi is working with clients as diverse as London's Royal Opera House and a Caribbean resort. Her latest book, All Together Now: the co-living and co-working revolution, (co-written with Amy Frearson) was recently published by the RIBA.
Nigel Coates is an architect and designer who trained at the Architectural Association. He has consistently experimented and questioned his field, extended its boundaries and bridged it with semiotics, craftsmanship and contemporary culture. His career spans extensive built work in Japan, Europe and the UK, but has been accompanied by a continuous output of furniture and lighting designs with many Italian companies including Poltronova, Gebrüder Thonet Vienna, and Fornasetti.
Adam Nathaniel Furman is an artist and designer who trained, worked and taught in architecture. They have published two books, run the Saturated Space research group at the Architectural Association for the past 11 years, won several awards, and have pieces in the collections of several major international museums.
Clare Dowdy has written about design and architecture for more than two decades. She has freelanced for The Financial Times, The Guardian, Wallpaper, BBC.com/designed, Monocle, ICON and others. She has written the text for
Made In London: from workshops to factories
, which is published by Merrell this autumn, and her exhibition
Power House: the architecture of data centres
ran at Roca Gallery London earlier this year.
ORANGE PEEL WORKSHOP
Hosts: Alkesh Parmar and Anna Beel

See how to turn orange peel into paper with designer Alkesh Palmar and maker Anna Beel. The aim of the session is to reconsider the waste we create as a material; to re-examine the materials we are in contact with each day; and to reconnect and appreciate their value.

Visitors are invited to take an orange at the entrance. Eat, navigate, return and reinvent the waste into handmade paper they can take with them.

Alkesh Parmar is a designer, maker, researcher whose methodology involves an open dialogue
between craft and design. Alkesh has been a pioneer in the use of local waste material for over a decade and has been working with waste orange peel for over 15 years. His materials research is focused on reducing the reliance on alternative binding agents and substrates and to maximise the inherent properties of the materials he works with without putting a strain on other resources.
Anna Beel is a multi-disciplinary maker whose current project is developing a site at Hackney's Bohemia Place Market for the community to share, learn, grow, celebrate and eat together. Anna's practice is process driven and is heavily situated within education, she has been leading workshops with waste materials for many years.
DYSLEXIA AND DESIGN
Speakers: Chris Day, artist; Simone ten Hompel, artist and co-founder of Mixed Metals; Jim Rokos, founder, Rokos; Bethan Laura Wood, designer
Chair: Piers Roberts


A swathe of leading figures in design, architecture and craft have been diagnosed with dyslexia. But how has it affected their personal and professional lives? And should it be considered a creative superpower? Our panelists describe their experiences and illustrate how dyslexia allows them to see the world slightly differently.
Christopher Day is a mixed race artist who uses his craft to navigate what it means to be black in the UK. And also, white. While he might be both, he sometimes feels like he is not enough of either. His new, deeply personal, works are often self-portraits that explore what it means to be biracial in the UK by playing on stereotypes and aspects of generalisations.
Jim Rokos is an industrial designer. Working from his London studio, Jim is passionate to explore the physicality of materials to create original and visually refined concepts for his brand of glassware Rokos. In 2016, he curated the exhibition 'Dyslexic Design'. The show challenged perceptions of dyslexia by accentuating its positive effects and its close association with design.
Bethan Laura Wood has run a multidisciplinary studio since 2009, characterised by materials investigation, artisan collaboration and a passion for colour and detail. Since 2011 she has worked with Nilufar Gallery to showcase her limited edition and one-off works. She has also collaborated with a variety of international partners including: Rosenthal, Abet Laminati, Moroso, Valextra, Kvadrat, Bitossi Ceramiche, Design Miami, CC-Tapis, Hermes and Dior.
In an earlier life Piers Roberts founded Designersblock – international showcases of creative entrepreneurs and pioneer of city design festivals in London, Tokyo and Milan. Diagnosed autistic and ADHD aged 50 Piers champions those who think, feel and see differently. His most recent venture, Riskkit, provides coaching and consulting to creative entrepreneurs, supported by the 'Trinary' design thinking framework he originated.
URGE PRESENTS: REPAIR, RESTORE, RECYCLE
Speakers: Ross Barry, co-founder of Reskinned; Ella Doran, designer; Professor Rebecca Earley, co-founder/director, Centre for Circular Design, Chelsea College of Arts, University of the Arts London; Layla Sargent, founder and CEO of The Seam
Chair: Patrick Burgoyne, founding member, URGE
With the help of an expert panel, URGE, the creative industries collective dedicated to systems change, explains why the worlds of fashion and design need to repair, restore and recycle, concentrating on circularity rather than our current linear model of consumption.
Ross Barry is the director of LMB, a textile recycling company that has been in his family for three generations, and the co-founder of Reskinned. With a lifetime of textile recycling sector experience, he has in-depth insight into all aspects of clothing collection, grading and recycling. Reskinned is a company leading the way in brand-led takeback services, acting as a connection between brands and customers to provide a transparent solution for preloved clothing.
Ella Doran is textile designer who works across photography, textiles and painting to create a wide range of outcomes, from product and textile design, furniture and interiors, to exhibitions and workshops. Her current focus is the exploration of new approaches in circular design that offer practical, artistic solutions to address the challenges of product creation in a saturated society.
Professor Rebecca Earley is UAL Chair of Circular Design Futures and co-founder/director of Centre for Circular Design at Chelsea College of Arts. She is an award-winning researcher, designer, maker and communicator. In October 2021 she co-founded World Circular Textiles Day 2050 – a collaborative platform working towards environmental, socio-economic change.
Layla Sargent is a founder and CEO of The Seam, a platform that connects wearers to local, specialist makers in order to build a culture of care over consumption. Prior to founding The Seam, Layla spent her professional career building digital communities and using technology to help bring people together. The Seam's business model was inspired by Layla's childhood spent with her grandmother, a professional seamstress.
Patrick Burgoyne has been writing, thinking and talking about design and visual communications for the past three decades. He was editor of Creative Review magazine from 1999 to 2019. He is also the author of several books on design and visual culture and has written for many publications. As a founding member of creative collective URGE, he works towards helping designers and clients adopt radical solutions to the climate crisis.


MATERIAL MATTERS WITH GRANT GIBSON PRESENTS: MICHAEL MARRIOTT

Speaker: Michael Marriott
Chair: Grant Gibson, co-founder, Material Matters

In a live version of his critically acclaimed podcast, host and Material Matters 2022 co-founder, Grant Gibson, chats to renowned designer Michael Marriott about his life and career.

Born and based in London, Michael Marriott has been working as a designer since 1993. He was trained as a furniture designer, which still forms the core of his practice, however his work has broadened to incorporate exhibition, product and interior design projects. In all his varied practice there is a common core though, which is a search for the elemental nature of the thing in hand.

NEGRONI TALKS PRESENTS: CRAFT WORK
Speakers: Bill Amberg, founder Bill Amberg Studio; Mat Barnes, director, CAN; Corinne Julius, curator, writer and broadcaster; Shiro Muchiri, creative director So Shiro
Chair: Debika Ray, editor, Crafts
Lots of architects claim they 'craft' a building. They point at beautiful clay or paper models but, in reality, architecture is produced through Revit and follows strict rules of compliance and regulation. And what about crafts people? What is their role in the design and construction of buildings? Come along, enjoy a glass of Negroni with the Negroni Talks team – the perfect way to finish your London Design Festival.

Bill Amberg is one of the most respected names in contemporary British leathercraft. Over the last 30 years, Bill's work in architecture and interiors has grown in parallel with his iconic bag designs, of which the Rocket Bag is in the permanent collection of London's V&A and New York's Metropolitan Museum of Art. Bill is an honorary Freeman of the Worshipful Company of Leathersellers and has honorary doctorates from UAL and the University of Northampton.
Mat Barnes is the director of CAN, an architecture and ideas studio based in London. Since its formation in 2016, CAN has built a reputation for creating striking and idiosyncratic projects, underwritten by cultural and historical research that explore how materials can create different themes and atmospheres. CAN was included in the Observer's Top 5 architecture of 2020 and was recognised with the RIBA Rising Star award 2021.
Corinne Julius is a curator as well as a freelance journalist, critic and broadcaster with a special interest in contemporary craft and design. She writes regularly for a number of publications including the Evening Standard's Homes & Property, and Crafts and is a reviewer for Country Life and BBC Radio 4's Front Row. Corinne is the Chair of the Critics' Circle, Visual Arts & Architecture Section.
Shiro Muchiri is a celebrated curator on a mission to diversify the world of art by commissioning emerging global voices to produce artworks which resonate with local business and resident audiences. Shiro is founder and creative director of SoShiro. She trained in Milan as an interior architect and has over 20 years experience in the design industry.
Debika Ray is editor of Crafts magazine and head of editorial at the UK Crafts Council. She was previously senior editor at Icon and deputy editor at Disegno, and has written for publications ranging from the Financial Times, The Guardian and Al Jazeera to Wallpaper, Kinfolk and Architectural Digest. In 2017, she founded Clove Press, which generates critical conversations about arts and culture that push beyond the Western mainstream.